Our Great Selection of Bounce Houses and Obstacle Courses
Hot Air Balloon Jump $160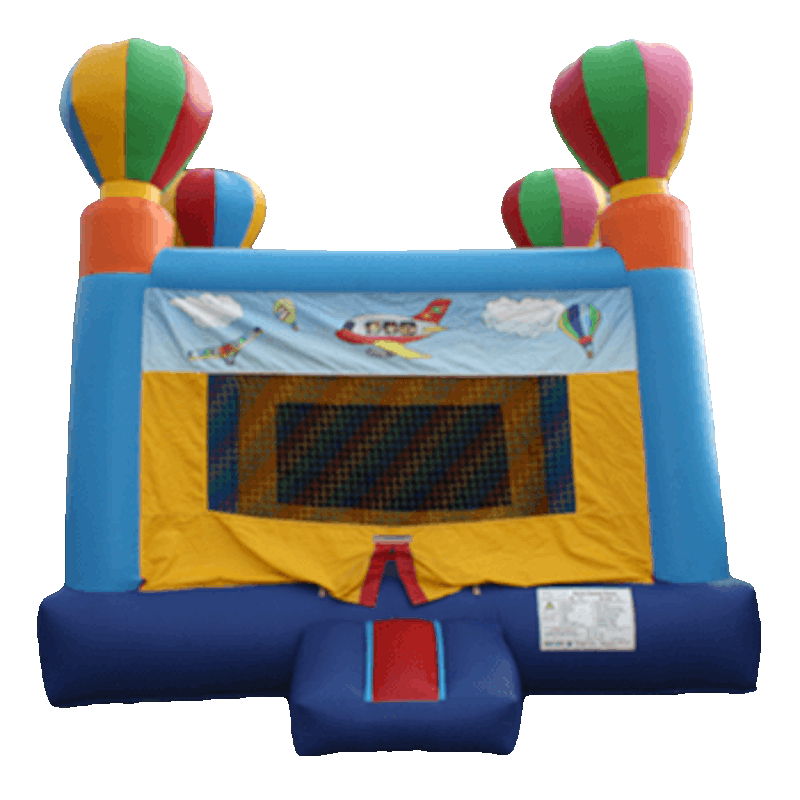 This 15 x 15 foot inflatable bounce house never leaves the ground, but don't tell the kids that! They will jump so high and have so much fun, they will think they've taken flight.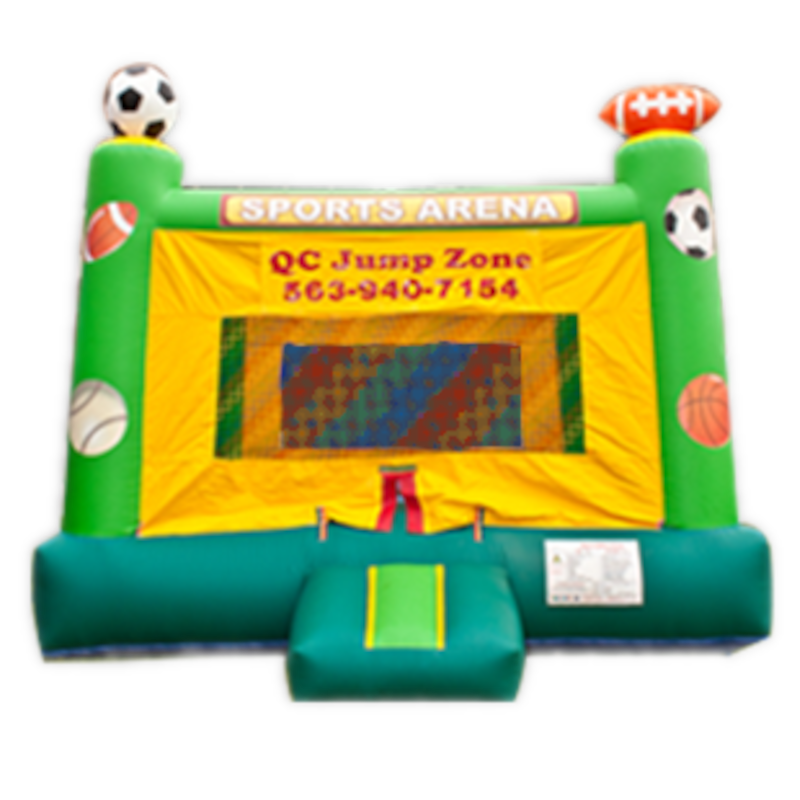 This 15 x 15 ft. bounce house will delight the sports enthusiast in your home. This brightly colored jump grabs your attention with an inflated soccer ball and football on top and provides hours of entertainment.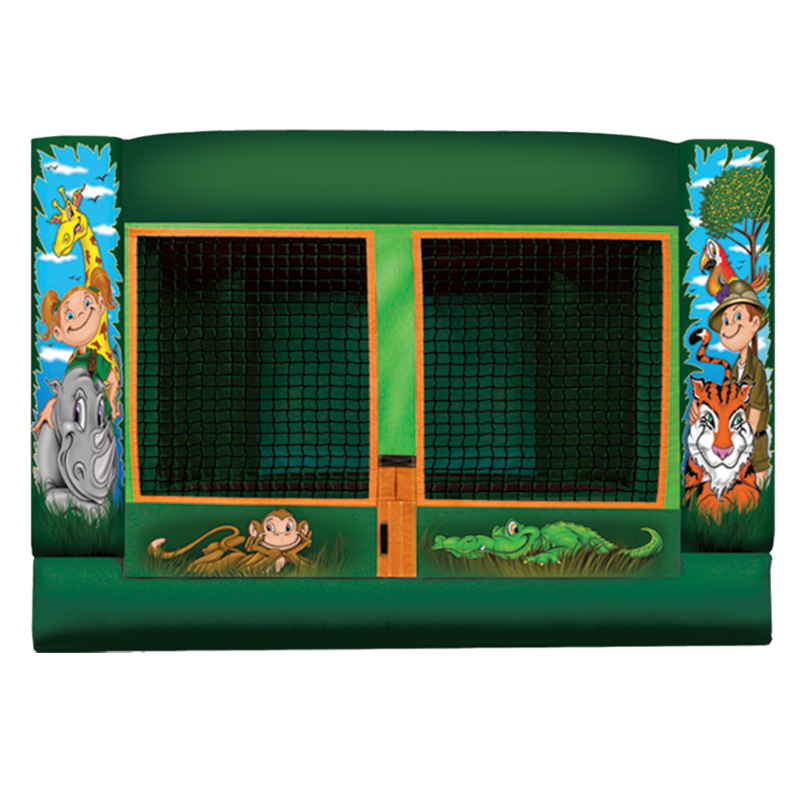 Our 10 x 12 foot inflatable bounce house with its bright color and animal prints is the perfect fit for a preschool party or younger kids. It's only 7 feet 10 inches tall so you can even use it indoors or in the garage! This jump is perfect for kids under the age of 7.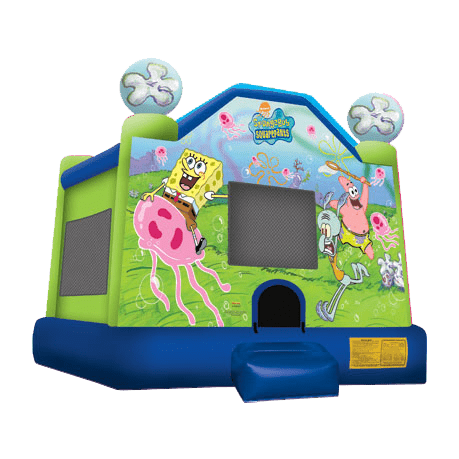 SpongeBob, Patrick and Squidward will keep your little sea urchin busy. This 15 x 15 foot bounce house is the perfect way to go under the sea without getting wet.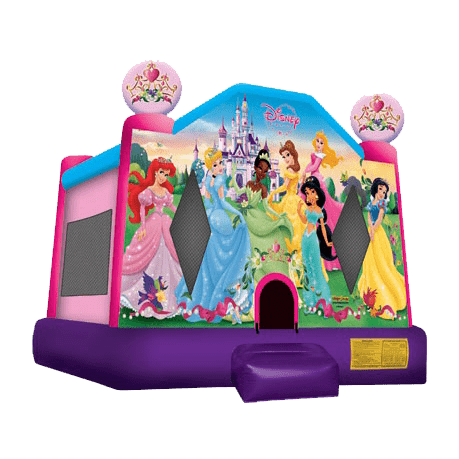 Having a party fit for royalty? These princesses would love to celebrate with you in this 15 x 15 ft. Bounce house.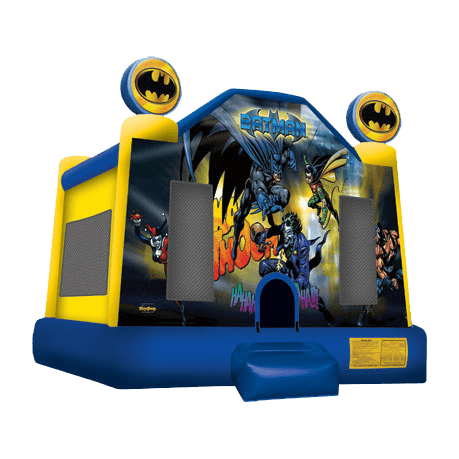 The perfect inflatable for your little superhero. This 15 x 15 foot bounce house is the perfect way to burn off some energy after a day of fighting crime in Gotham.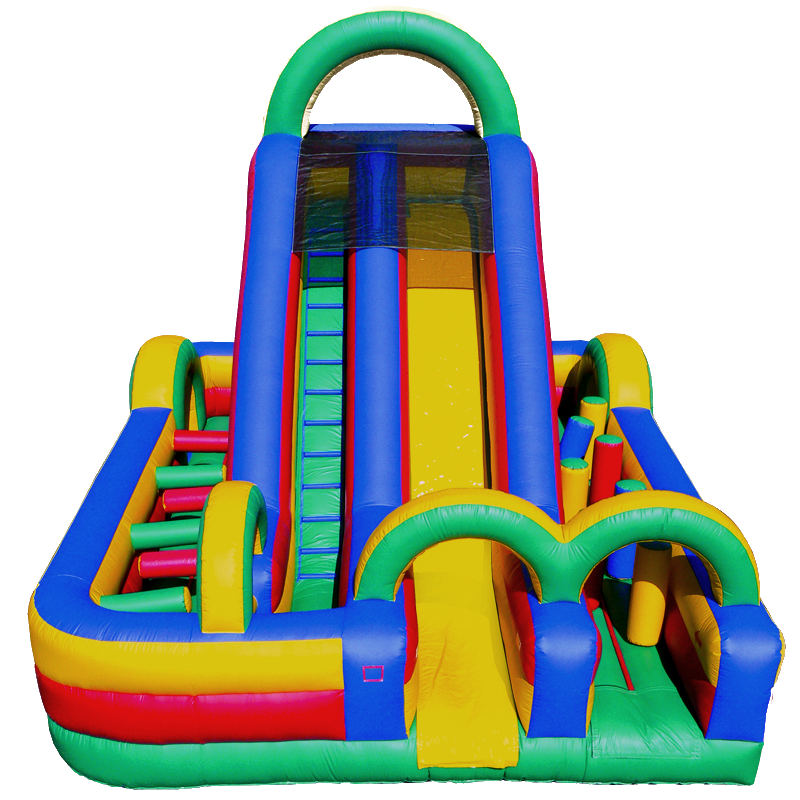 We affectionately call this one "The Beast" due to it's size. This gives you the best of both worlds…an 18 ft. Slide with a Obstacle course wrapped around it. Dimensions for this unit are 24ft long x 19 ft. wide and 18 ft. high.
50 Ft Obstacle Slide $375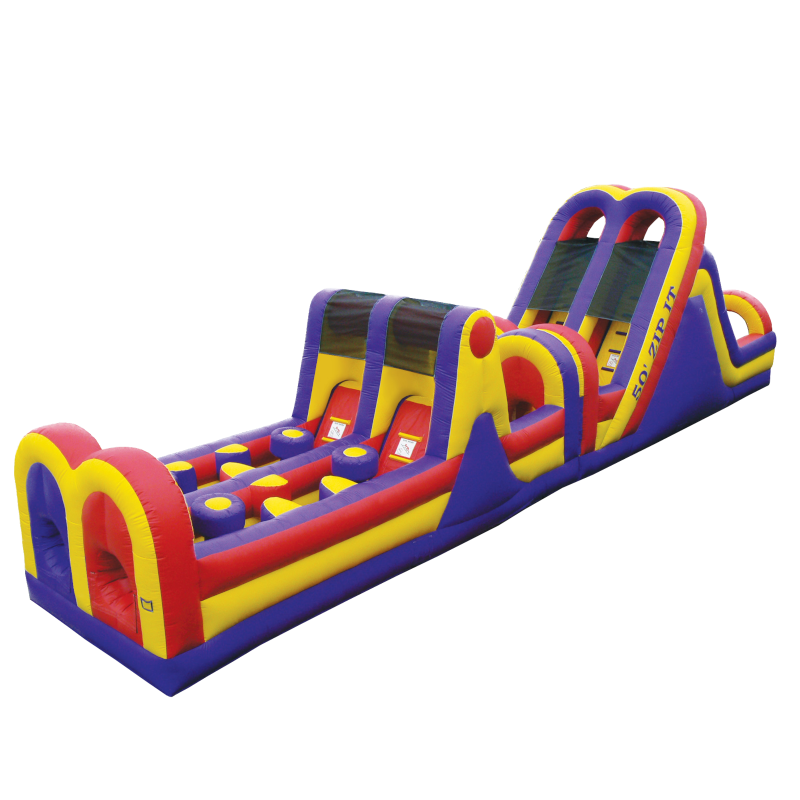 Our 50 ft obstacle course is a huge hit with the kids. The unit offers 2 lanes so kids can race through the obstacles, tunnels, and 2 slides. Dimensions for this unit are 50ft. long x 10 ft. wide x 16 ft. tall.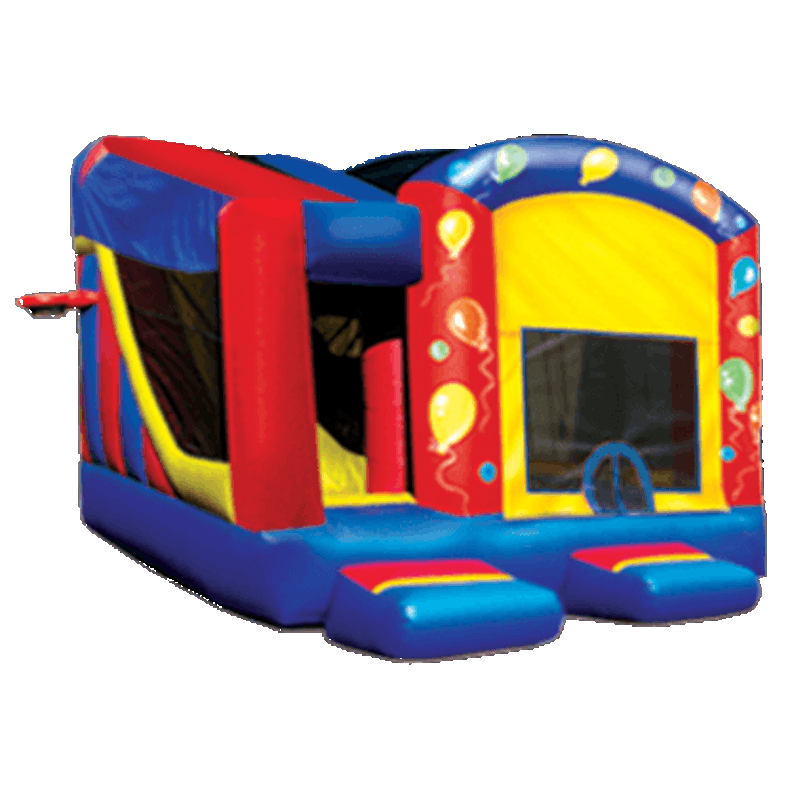 Our jump/slide combo offers all kinds of fun! This unit has an area to jump, a slide, and basketball hoops located in and outside of the unit. Dimensions for this unit are 18 ft. long x 15 ft. wide x 15 ft. high.